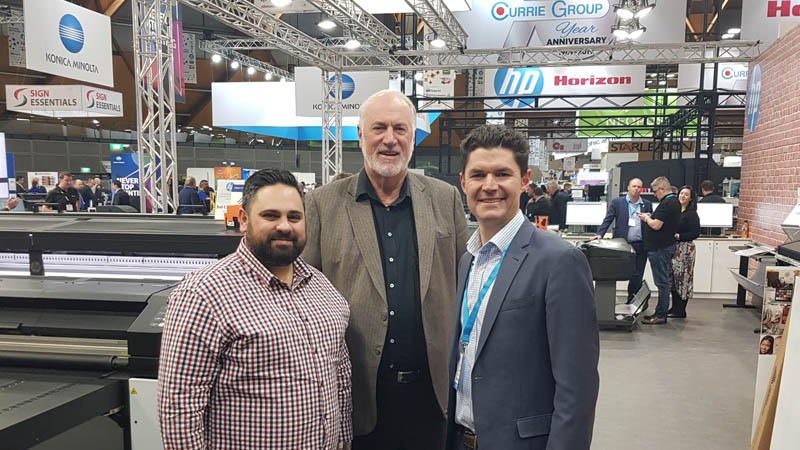 Speaking to Print21 Aldo Burcheri said, "Courtney is committed to staying at the head of the market. We need to invest to be able to have the solutions to offer our customers more. The new HP Indigo and Latex printers will enable us to grow further into markets such as variable data print, direct mail and point of sale.
"We are a business that is always looking to innovate and move forward. We were the first in the country to install the B2 HP Indigo. The Indigo 12000 we have ordered has new capabilities, such as invisible ink, that will enable us to offer more to our customers, and give them more value."
Courtney entered the wide format market 18 months ago, and the two new HP latex printers – R2000 Flat Bed and 570 roll to roll installed by Celmac– will boost its offering.
(Photo: Aldo Burcheri, Wayne McIntyre Celmac, Mike Boyle HP)