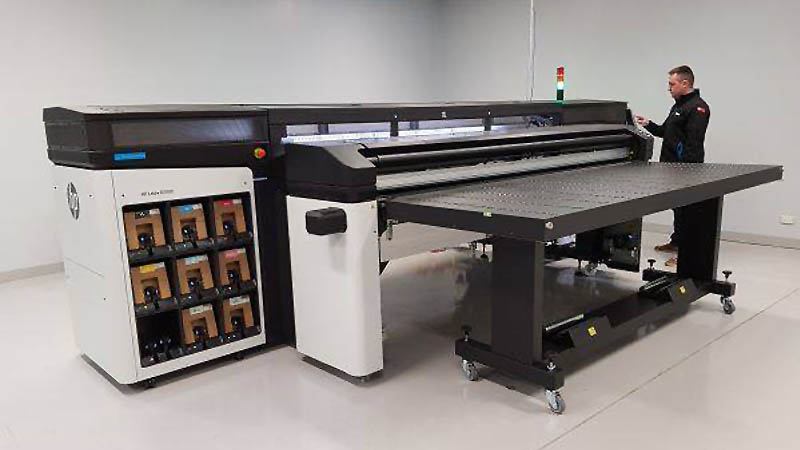 Celmac is offering an open invitation to Wide Format printers to come and visit the Technology Centre and see how the new R2000 can increase their productivity with smarter printing on any of their rigid substrates with the most vibrant colours and glossiest white ink.
Sales director Rob Skene said that the New Technology Centre has been designed with the goal of not only demonstating hardware but showing applications as well as demonstrating a full workflow from colour management through to print and finishing options. It is also a training centre for Fogra standard colour with Barbieri tools and RIP's to enable print operators to achieve high level colour management. Workflow solutions through to an Aristo cutting table and vinyl cutters also being part of the comprehensive program available for printers to achieve the full potential from their investment(s) and how new technologies can benefit their operations.
Celmac will publish open day dates next week and also provide the option of private viewing for printers who are open to a challenge.