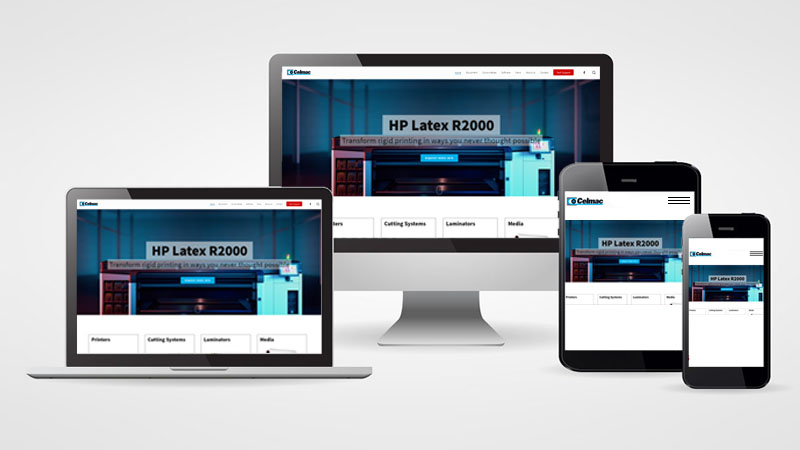 Welcome to the new Digital home of Celmac, experts in providing industry leading solutions to the large format printing industry. The new digital home will be the foundation of any industry news, product information, support requests and detailed product information. Wayne McIntyre, Managing Director for Celmac for over 30 years engaged the team at Alliance Digital for an overhaul of their  previous website.
"We were after a refresh of our old site and the team at Alliance Digital provided an innovative and interactive website that we hope our clients will enjoy. Features such as product catalogues that are easy to sort and find were a priority. We also wanted to ensure that should our clients require support that they could easily contact us online or on the phone. We enjoy talking to our clients so any chance to engage with them over the phone is great."
The website will provide an opportunity for existing clients and potential new clients to drill down on product categories and information. The hope being it becomes a real resource for people interested in the large format printing area. Head of Sales, Rob Skene is excited by the launch;
"Over time as we continue to provide and publish more content on the website we hope it becomes a valuable resource of support and information. I like it, it's clean and easy to navigate, exactly want our clients prefer."
Subscribe to the new Celmac monthly e-newsletter to be the first for offers and large format printing news.